Our Story
Our business is fabricating and installing elevator cab interiors.
However, the real value we bring to the table is our ability to work with you to turn a simple elevator cab remodel into a focal point of your building, which enhances the daily experience for your tenants and visitors.
We achieve this through great communication, efficient estimating, quality manufacturing, timely scheduling and expert installation.

City Lift was founded in 1996 by Tim & Sarah Varbel. They focused their efforts on building their company from the ground up to be the successful company it is today, and they continue to do so. At the time, local cab interior companies were not providing the level of excellence the elevator companies and the market demanded. City Lift changed that. From its inception, City Lift strived to be a results-oriented cab interior company supplying outstanding services and solutions through experience and dedication.
City Lift's management and sales team have a wealth of combined experience, knowledge and expertise in the elevator industry. City Lift is recognized as the premier provider of elevator cab interiors in Southern California. Clients include the major elevator companies, architects, contractors, building owners and property management companies. City Lift has earned accolades and respect for outstanding workmanship and customer service. At City Lift we believe in doing the job right the first time. We stand by our work.
Thanks to return clients, professional referrals, beautiful completed projects, hard work and perseverance, City Lift has grown to a company of more than 50 people. Because we strive to maintain a family atmosphere, we enjoy the benefits of low employee turnover.
We look forward to working with you and we're certain that you will enjoy the experience.
Meet The Team

Tim & Sarah Varbel – Founders
Tim and Sarah founded this family-run business in 1996. They continue to invest in the company to provide the best possible products and services. They love living in Southern California with their two daughters, Alex and Hannah. Tim is an elevator mechanic with 37 years' experience in the trade. Sarah's background is business management and accounting. She is City Lift's CFO.
Paul Kelly – General Manager
Paul has worked in the elevator trade for 25 years from project coordinator, to sales, to management. He enjoys working on all kinds of cab designs, especially those that are quite challenging and complex. Paul is committed to providing complete customer satisfaction on each project and has a keen interest in improving operations and processes that benefit employees and clients alike.
Jason Chambers – Sales/Project Management
Jason joined the City Lift team in 2003. He is passionate about working with our customers to turn their remodel ideas into stunning finished cab interiors that enhance the look of their buildings. Jason likes to explore new material options that could work for elevator interiors. He enjoys traveling and spending time with his family.
Michael Calcagno – Sales/Project Management
Joining City Lift in 2015, Mike now has more than 10 years of experience in the elevator industry. He gets great satisfaction from helping our customers transform their elevator cabs into property features they can be proud of. Mike enjoys paddle boarding, watching his sons' sporting events and motorcycling.
Cal Dell'Aquila – Operations Manager / Scheduling
Cal has over 30 years in the industry with a wealth of knowledge. He is a natural-born problem solver and is everyone's go-to-guy when they have challenging projects. Cal and his team expertly manage each project from the approval stage through to completion. Cal is always available with answers, except maybe when he is playing with his three beautiful granddaughters.
The Shop Crew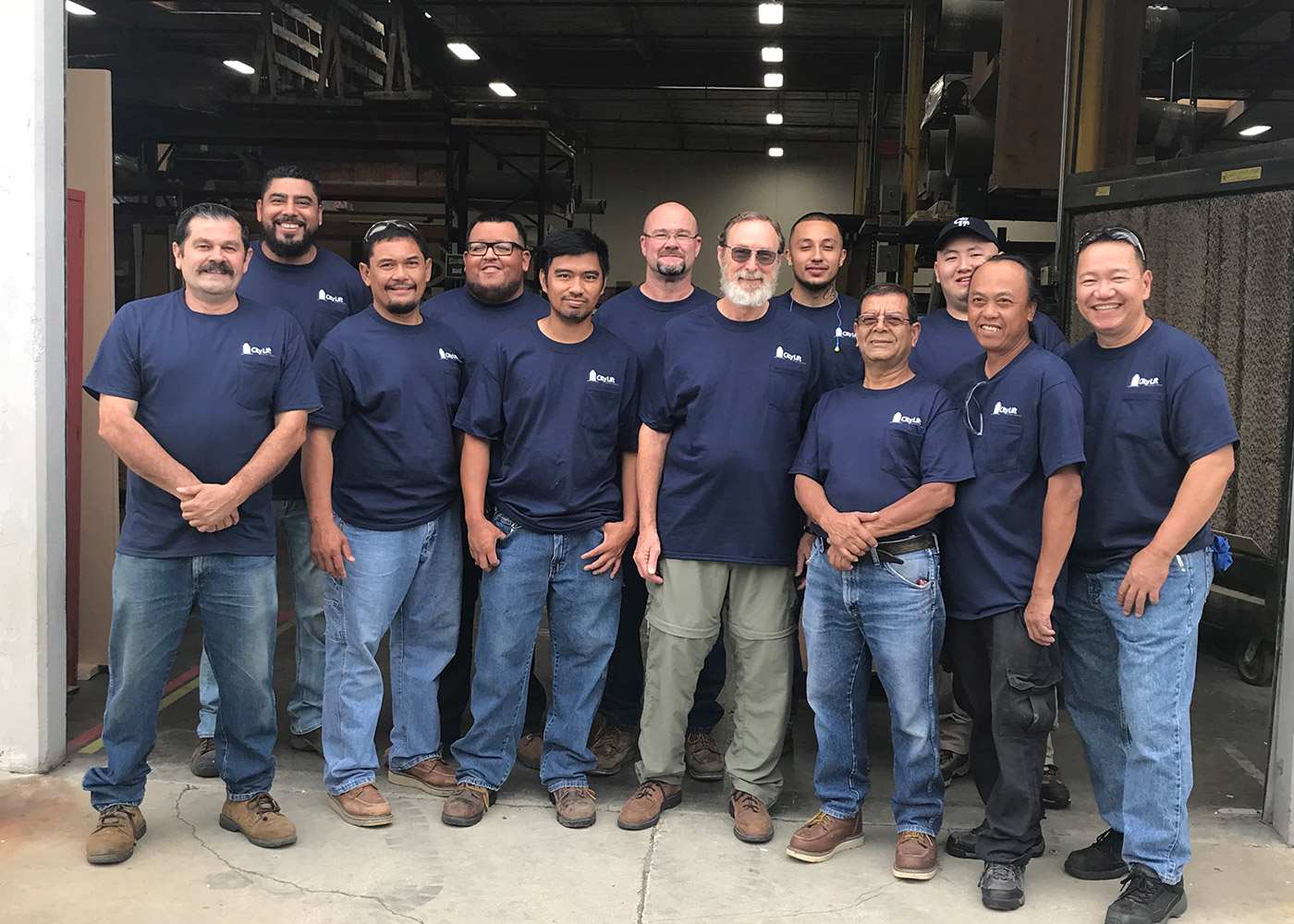 The City Lift Installation Crew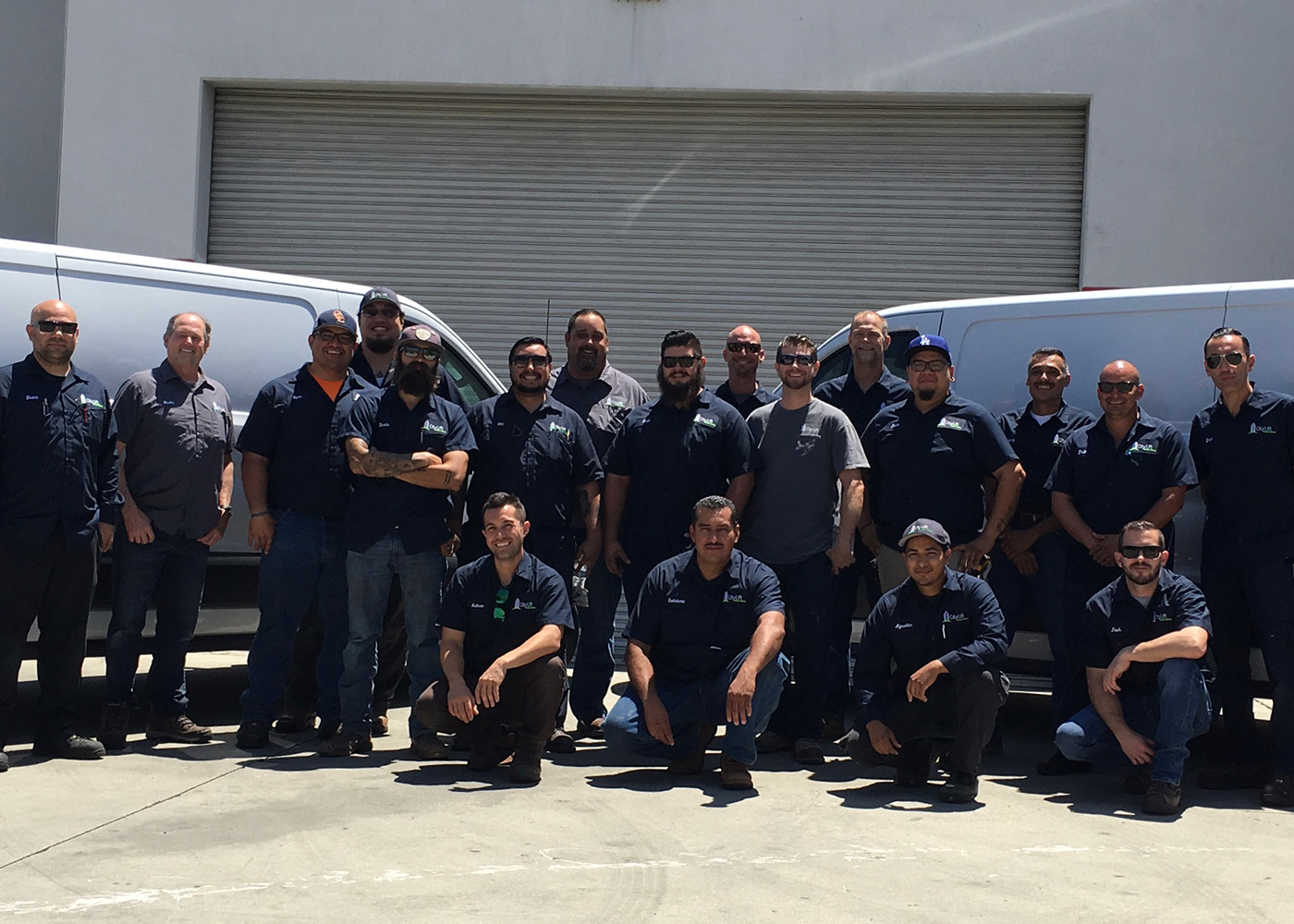 City Lift Shipping & Receiving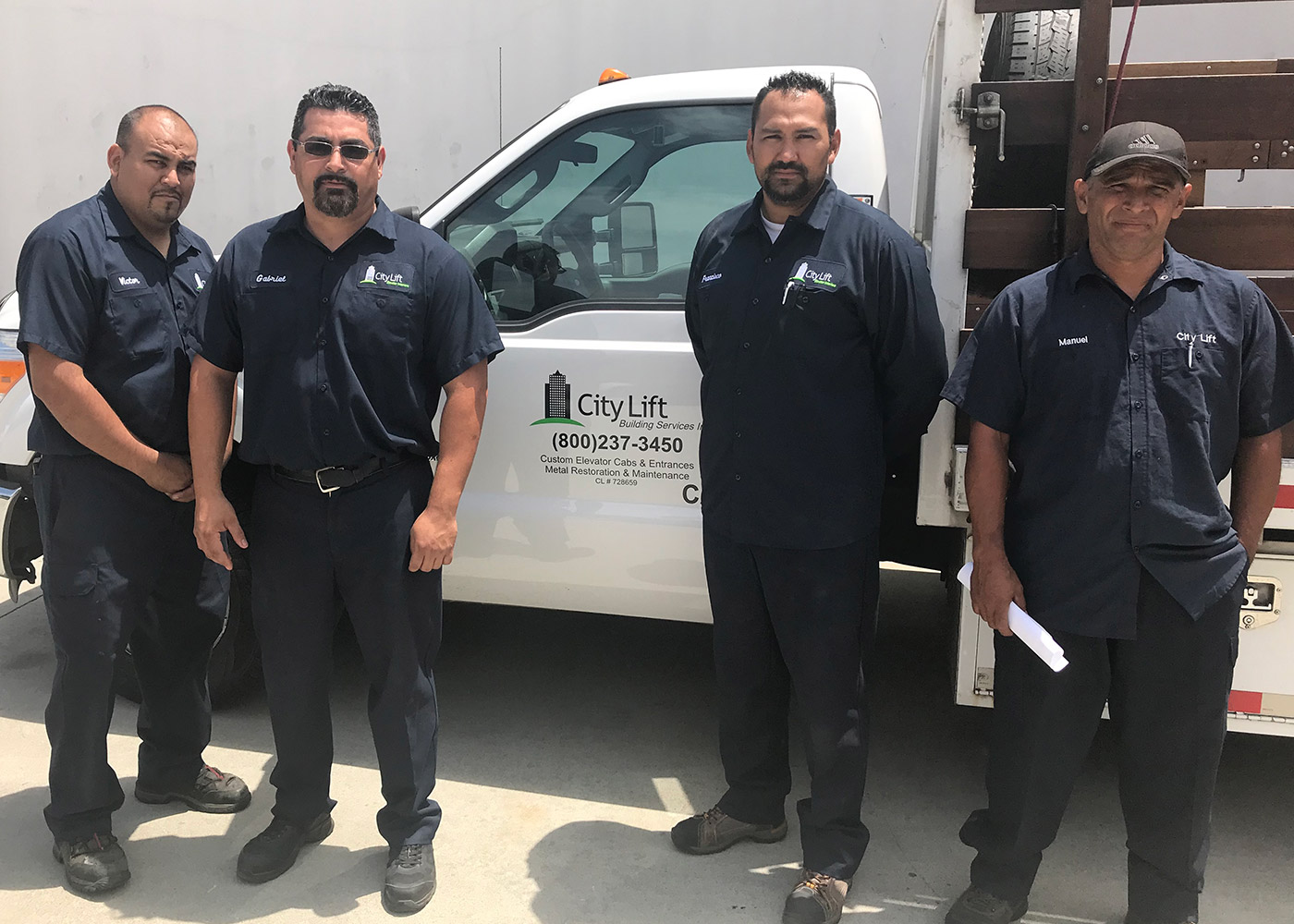 Why choose City Lift?
We BELIEVE in working hard on every cab remodel to ensure that our clients' expectations are met or exceeded. In so doing, we build a level of trust and respect that solidifies our partnerships. These partnerships are vital to the continuing success of our company.
Why Chose City Lift - B-E-L-I-E-V-E
Ⓑ Badge of Honor: We have an exemplary reputation in the Southern California market. It is a badge of honor we wear proudly. We work hard as a team to maintain that status.

Ⓔ Expert Service: We work diligently with our clients to manage each cab interior remodel from the initial concept to the beautiful completed project. We adeptly identify and address any possible material, weight or design issues early in the process to avoid lengthy and costly changes in the 11th hour.

Ⓛ Local Control: Our finished products are manufactured locally in our 20,000 ft2 Pomona facility. We try to locally source as many raw materials as possible to ensure tighter controls over production schedules and quality.

Ⓘ Installation: Our scheduling department works closely with clients and elevator companies to maintain ongoing communication, ensuring that production tracks accurately with project timelines. Our expert union installers are licensed and qualified to work on elevators. They take pride in the custom work they do and strive to perform their work with minimal disruption to tenants.

Ⓔ Engineering: Each cab is custom made to desired specifications with great attention to detail. We provide CAD drawings and concept renderings to help you visualize the final product.

Ⓥ Value Engineering: If the price of a desired interior is an issue, we will work with you to present alternatives within budget. There are always options. Our goal is to deliver the best product at the best price.

Ⓔ Exceptional Quality: Above all else, your satisfaction with the beautifully remodeled elevator interior is our priority. We are proud of what we do and always stand by our work.
Certifications
City Lift has decades of experience and certifications
Testimonials
I am pleased to write this letter outlining our pleasure and having City Lift execute our elevator design projects. The Thompson Collaborative LLC's design are typically experimental in  detail and design and therefore require good craftsman to successfully implement.

We find City Lift very helpful from the start to the finish of the project. They are available to offer their professional point of view during our schematic process thus helping us in developing  buildable elevator designs. During the pricing / bidding process they inquire and learn the project and its design details resulting in correct and accurate pricing.

The end product City Lift builds is accurate to the design drawings and well-executed. They work as a team with the client, the design / architecture, the subcontractors and approving agencies.

All of us at The Thompson Collaborative LLC find it a bonus and a pleasure when City Lift is selected to execute our designs.
This letter Shall Serve as my enthusiastic recommendation of City Lift for elevator cab interior renovations.

I was charged with remodeling the six passenger elevator cabs that service the office building I managed and Paul Kelly was invaluable to me throughout the entire process. He showed me other projects that City Lift had completed and helped me select finishes that are both beautiful and practical for the project. The installation went smoothly and Paul followed through on every Last Detail through the end. I will be renovating parking elevator cabs soon and look forward to working with City Lift and Paul again.
For over 15 years, Wolcott Architecture Interiors has worked with City Lift and Paul Kelly on a wide range of elevator Interiors projects. Paul has become our go-to source for virtually anything to do with vertical lift projects from minor renovations to multi-building projects involving complete new or remodel elevator jobs. if Paul and City Lift were not supporting our projects in the exemplary fashion they have demonstrated over the years, we would have looked to other sources, but this is not the case. I am always grateful for Paul's extensive knowledge and expertise in this complex field, and we look forward to future projects with City Lift.